MOULDING OF INDUSTRIAL RUBBER PRODUCTS O-RINGS AND SEALS
MOULDING OF RUBBER , SINCE 1990
UNIGOMMA is a company specialized in the rubber working that, since more than 25 years, has been manufacturing customized rubber products, o-rings and industrial gaskets for different industrial applications: automotive, food industry, household appliances, oil-pressure and many others. The experience and competence of UNIGOMMA are guarantee of the Made in Italy Quality, of technological innovation
HIGH-QUALITY MATERIALS
UNIGOMMA uses all the main elastomers in order to obtain compounds and the most suitable combinations for any kind of rubber product.
WIDE RANGE
UNIGOMMA manufactures, with advanced toolings, a wide range of customized rubber elements.
PRODUCTION VARIETY
The extraordinary production variety of UNIGOMMA can meet the requirements of all the industrial fields, even of the most innovative ones.
A CONCRETE GOAL
UNIGOMMA supports the Made in Italy production of tools and gaskets in order to assure quality, precision and punctual deliveries.
QUALITY FIRST
The company manufactures and markets Rubber,Silicones,fluoroeleastomers, Ptfe and Tpe products according to certified quality UNI  ISO 9001:2015 and IATF 16949:2016  standards and in compliance with its customers requirements.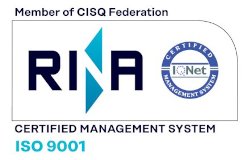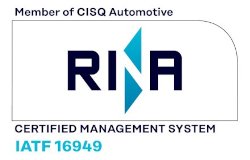 LATEST NEWS FROM UNIGOMMA
Questo sito o gli strumenti terzi da questo utilizzati si avvalgono di cookie necessari al funzionamento ed utili alle finalità illustrate nella cookie policy. Se vuoi saperne di più o negare il consenso a tutti o ad alcuni cookie, consulta la
cookie policy
.
Chiudendo questo banner, scorrendo questa pagina, cliccando su un link o proseguendo la navigazione in altra maniera, acconsenti all'uso dei cookie.