A MADE IN ITALY PRODUCTION
UNIGOMMA supports the made in Italy quality and made the choice not to move its production plant.
The will to keep all the production in Italy meets the will of UNIGOMMA to assure its customers a high-quality product and a reliable and precise service with punctual deliveries.
Every request is fulfilled with competence and flexibility during all the working steps, starting from the project of the tool till the manufacturing of items with special materials.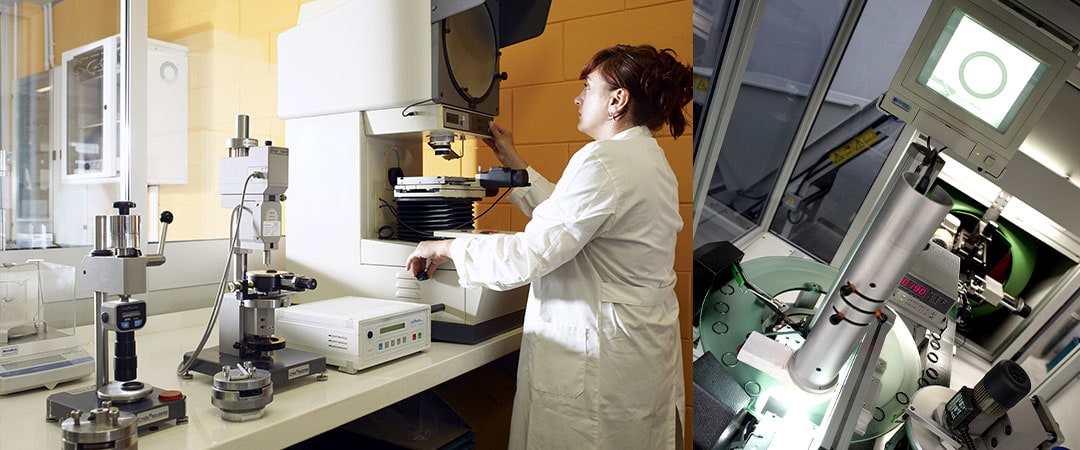 QUALITY AND DIMENSIONAL CONTROLS
UNIGOMMA has a ISO 9001:2015 e IATF 16949:2016 certified quality system and makes use of latest generation measurements instruments.
The conformity inspection is run according to the Aql tables; control grids according to FMEA monitor the production process, while the items moulding is controlled through SPC inspections.
We run controls of the IRHD and Shore A hardness and of compression-set during and after production.
For the dimensional control of O-Rings we use optical machines that allow to supply dimensional reports for each piece while for items according to drawing UNIGOMMA uses an electronic optical machine for the three-dimensional control with the possibility to issue SPC reports and send photo enlargements of the article.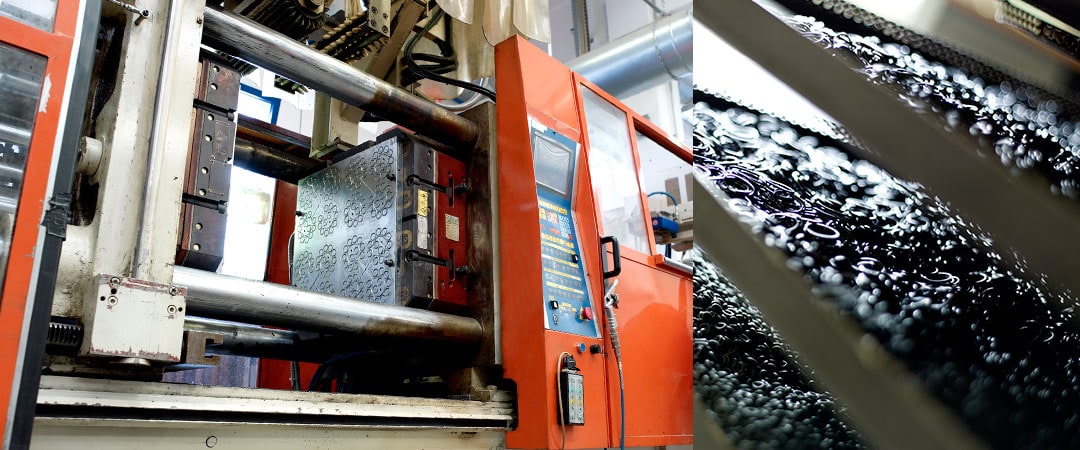 0
LATEST GENERATION INDUSTRIAL GASKETS
Every order represents for UNIGOMMA a new challenge, a chance to put itself to the test, to put forward its research and obtain results of quality: high-performance rubber products where experience and innovation converge.
The customer has the possibility to check immediately the three-dimensional working out of the project/drawing provided to the company; afterwards the 3D elaboration passes to the moulding department: here the most functional materials for that kind of rubber product and the most suitable tool for that specific case are chosen.
UNIGOMMA has become a specialist in the planning of prototype tools for prototype products, special tools for liquid silicone and for any other request. These tools are made with specific steels and, if required, it is possible to harden, chrome or lap them in order to achieve a longer life and a better finishing level.
During the moulding process we use ultrasound baths for the tools cleaning while, before the storage, the tools are treated with special protective oils for their maintenance. Up to now UNIGOMMA has more than 4.000 tools for articles according to drawings and O-RINGS.